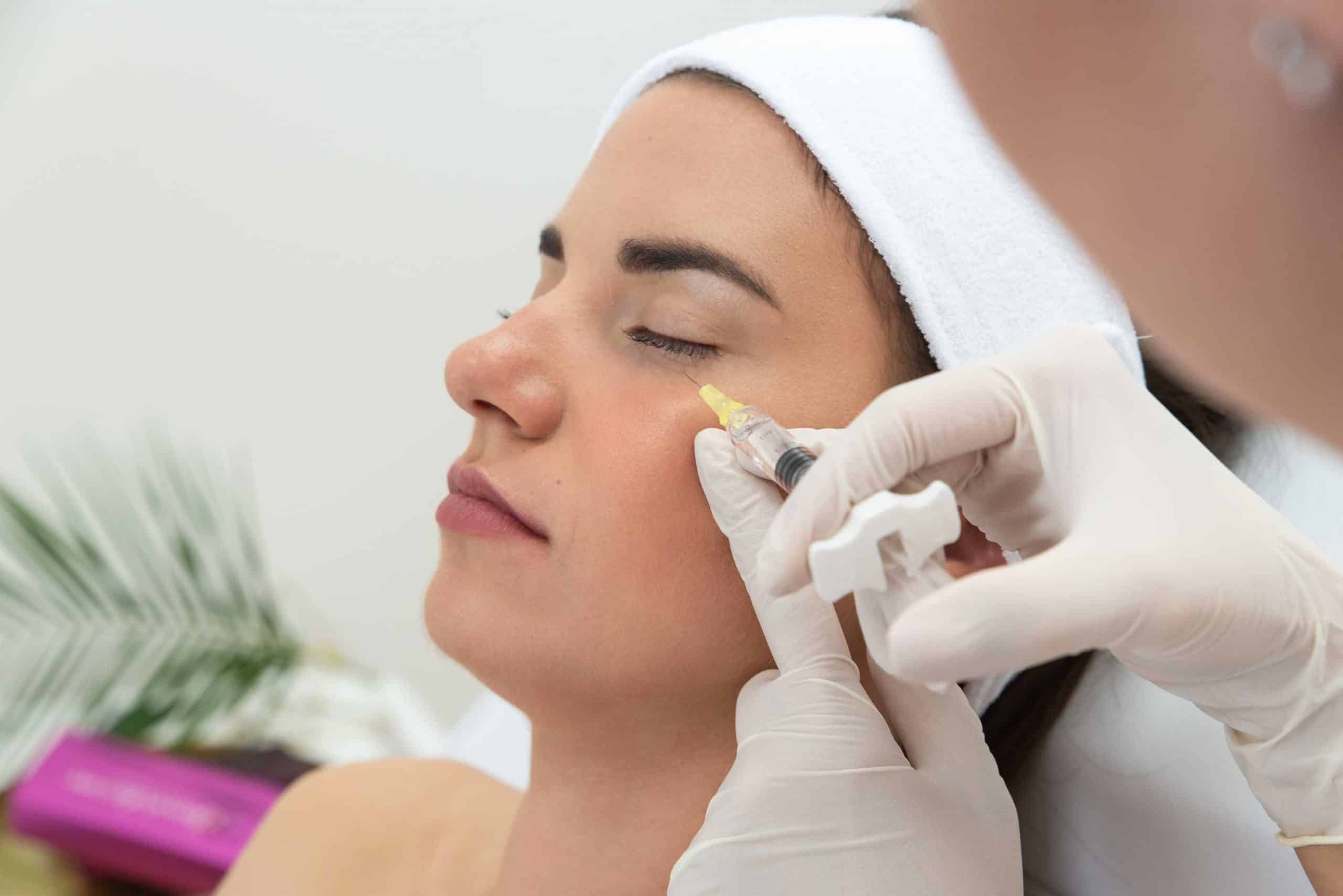 15 Sep

What is Juvederm Used For? Is it Better than Botox?

The Juvederm family of fillers by Allergan is one of the most recognized brands of dermal fillers. Dermal fillers are used to treat age-related volume loss (cheeks, chin, lips, jaw), fine lines, and wrinkles, in addition to plumping the skin with an overall improvement of skin health. Dermal filler treatments rejuvenate the skin and give a natural and more youthful glow. Every year, more people are getting treated with dermal fillers to address these aging skin concerns and gaining more and more benefits!

This article will discuss more of the Juvederm family of fillers, where they are used, and their benefits to the patients.
Juvederm family in a Nutshell
For those unfamiliar with the term, the Juvederm family of fillers are hyaluronic acid dermal fillers which are injectable solutions. These fillers are used to replace age-related volume loss in the cheeks, chin, jaw, and lips. These are only to be injected by trained physicians and licensed medical providers. Results typically last nine months to one year, but each patient is different. Duration of results depends on lifestyle, medical history, medications, and many other things.
More About the Juvederm Family of Dermal Fillers
Aside from the hyaluronic acid that it contains, Juvederm also has the local anesthetic lidocaine, which works to numb the treatment area within seconds after the injection.
Juvederm has many different fillers that address different areas of the face. These are designed to cater to the patient's specific anatomical needs, depending on the areas being injected and the required amount.
Juvederm Volbella XC is used for the lips and around the lip area. Using this adds subtle volume and smooths the vertical lip lines.
Juvederm Ultra XC is also used for the lips and the surrounding tissue, but this one is chemically designed to add more fullness to the lips than the former.
Juvederm Voluma XC is used entirely for the cheek area to give the patient's cheeks a subtle lift, which helps increase volume. It also contours the cheek area, making it more defined and giving it some lift. Juvederm Ultra or Ultra Plus XC is perfect for moderate or severe facial folds or wrinkles, such as the parentheses lines or the fold that runs from the nose to the mouth, resembling a parenthesis.
Juvederm vs. Botox: What is the Difference?
Since Juvederm and Botox are both used to improve skin health and address fine lines and wrinkles, people cannot help but wonder if one is better than the other. They are both very different from each other in their makeup and how they work. When used in conjunction, they can produce amazing results.
How They Work and Where They Work?
Botox is derived from a bacterial neurotoxin called botulinum. One of its effects is muscle weakness or paralysis, and this is how it works for cosmetic treatment. It is used to treat lines and wrinkles caused by repetitive muscle movements.
After receiving Botox, the facial muscles will not be able to contract as much or as hard, in turn smoothing out the lines and wrinkles in the areas treated. In addition, Botox provides a preventative benefit. With regular treatments, you are able to prevent future lines and wrinkles from forming.
Botox effectively treats frown lines between the eyes, crow's feet wrinkles, and forehead lines.
The Juvederm family of fillers addresses volume loss, not the function of the facial muscles. The Juvederm fillers fill the spaces in the skin and smooth out the folds, lines, and wrinkles due to skin aging.
Juvederm treats age-related volume loss in the face, while Botox treats lines and wrinkles due to repetitive muscle movement. Thus, it is safe to conclude that while both treat wrinkles and fine lines, the causes of fine lines and wrinkles they treat are different. Both Botox and Juvederm can be used to treat multiple areas of the face. Botox takes charge of the forehead and eye area, while Juvederm takes care of the cheek, chin, jaw, and lip areas.
Our Takeaway
Juvederm and Botox can treat fine lines, wrinkles, and saggy skin in different areas of the face. Botox takes care of smoothing fine lines and wrinkles caused by repetitive muscle action. At the same time, Juvederm addresses the fine lines and wrinkles caused by the natural loss of facial volume. Dahlia Aesthetics by WHA believes that every person has the right to feel beautiful and confident with their skin. Thus, they offer cosmetic treatments and other procedures and services that give everyone a chance to feel good about themselves. With revolutionary services such as dermal fillers, Botox, and many others, they are committed to bringing out the best in every individual, one treatment at a time.