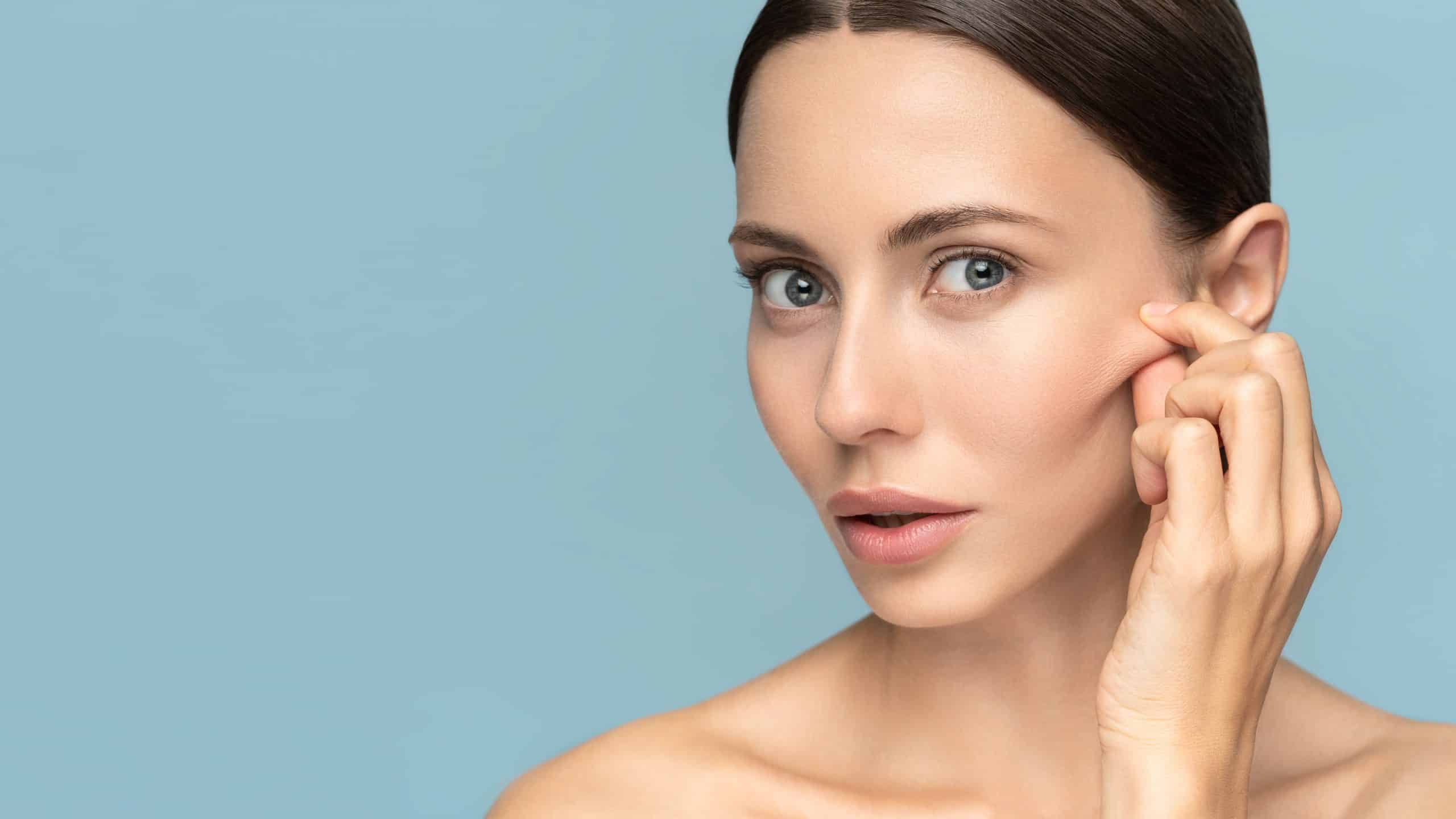 21 Jan

How can I tighten the skin of my face?

Many factors make the person's face look young and rejuvenating. It includes skin tone and texture, wrinkles, fine lines, and sagging (loosening of the skin). Even though loosening of the skin occurs due to the natural aging process, it can impact heavily on your self-esteem. But, due to the advancements in technology, few treatments aid in tighten the skin on your face. Regardless of your age and skin type, you can opt to reverse the damages of skin aging when you perform these treatments at an expert aesthetic center.
Skin tightening:
While cosmetic surgery can aid to improve skin firmness, many options present for individuals who are susceptible to surgical procedures. These options are exercise, OTC products, weight loss with diet, and massages. But, while the effectiveness of these options is not up to the mark in people who need visible results sooner, several people fear surgical procedures because of their adverse effects and downtime. Such people can benefit from modern non-surgical skin tightening procedures like Forma Plus and Morpheus8.
Forma Plus:
Forma plus make use of radio-frequency (RF) technology to offer supreme skin contraction in the deeper skin layers. This RF energy will encourage new collagen formation while also enhancing the skin elasticity in the patients. Forma was found depending on the medical effectiveness of the proprietary A.C.E. (Acquire, Control, and Extend) technology. A.C.E technology employs RF energy to penetrate deep dermal layers with equal exposure on all of them ensuring constant results like:
Rejuvenating the skin with a tightening appearance
Enhancing the skin texture
Improve the issues of acne, wrinkles, and skin contraction.
Negligible downtime
Enhance the production of collagen
Get a more radiant look.
This treatment is fine for all skin types and best for people who are looking for a non-surgical and natural procedure to enhance the skin loosening and irregular texture problems. There have been proven results across many locations on improving skin smoothness and definition along with a significant reduction in wrinkles. The treatment will not have any major discomfort with only some amount of heated feeling on the skin. After some time, they will see the reduction of skin-folds causing a smooth contour of the body. There will be an evening out of sagging skin issues when performed by an expert skin doctor. This treatment is combined along with other treatments like filler and laser treatments to offer fruitful results.
Plus is the advanced Forma treatment that makes use of RF technology in measured pulses to encourage the production of collagen and definition. Plus-treatment aids you to get more toned and youthful skin and rejuvenating the skin to appear more refreshed. It just feels like a hot stone massage without any pain and downtime. Patients will see some amount of redness in the target region that will fade off within no time. Experts will customize the treatments depending on the skin type and response to initial treatments. Patients with mild to moderate issues may need a few sessions for the around 6-to-8-week period. Effective results can be seen over a series of treatments as per expert advice.
Morpheus 8:
Morpheus 8 is an advanced device that blends the effects of collagen, skin-tightening produced by RF energy, and micro-needling. This treatment is another non-surgical process but yields supreme results. IT helps in reducing wrinkles, erases scars, rejuvenates elasticity, and eliminates unevenness on the skin surface.
Morpheus 8 can be employed on different areas of the skin with its rejuvenating effects. Major areas that benefit from this treatment include wrinkles on the face and body, uneven skin toe, and acne scarring issues. The most commonly employed areas include the face and neck while even the abdomen is benefitted from the skin tightening effects of the underlying fatty tissue. Morpheus 8 rejuvenates the face and neck by stimulating the growth of collagen. Micro-needling makes use of silicone-coated adjustable needles that extend up to 4 mm and are supported with RF energy. Along with these major areas, it is also helpful for other regions like buttocks and underarms that are affected by stretch marks and severe skin sagging issues. You are aided with fruitful results without surgical procedures.
Regular microneedle enters the dermal layers with hairline pins by activating the natural healing process in the body and encouraging collagen growth. Radiofrequency energy is known for its rejuvenating effects on the skin below the dermal surface. Electromagnetic energy encourages collagen production by generating heat under the skin.
Morpheus combines these two technologies smoothly and provides more effective results. It employs micro-needling that goes deeper into the skin to the subdermal fat under the superficial dermal layer. The RF energy gives electromagnetic pulses to these regions leading to the reduction of fat. Morpheus 8 gives a result that surpasses when both of these treatments are used alone by themselves. Along with skin-tightening effects, these treatments offer subtle fat-reduction that can be visible around the face and neck regions. This also enhances the penetrating ability of the skin and the effectiveness of other cosmetic creams.
Major benefits:
Morpheus 8, approved by the FDA for its safe and all-inclusive range of advantages to the skin. It will provide a rejuvenating effect on the skin surface while also reducing the subdermal fat tissues. This treatment can be employed on the face, neck, and even other key body parts. This specific combination of micro-needling and RF energy eliminates the fine lines, wrinkles, scars, and stretch marks and even works wonders on reducing pore sizes without any kind of side effects on the skin. Even though the RF energy sends electromagnetic waves it applies gentle and measured energy that will not cause any harm to surrounds tissues.
Bottom Line:
Looking to rejuvenate your body by tightening the skin without any surgical treatments? Then you have to head to Dahlia by WHA who offers the best non-surgical body contouring procedures. We employ advanced techniques like Morpheus 8 and Forma Plus to develop fast and long-lasting outcomes without any side-effects